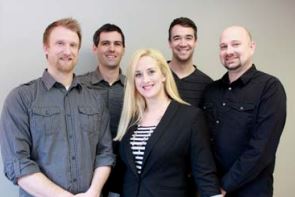 RENEW Real Estate Services, LLC. was formed as a collaboration by a group of professional real estate investors and landlords. Tired of the same old property management options and real estate agencies whose focus was never investors, the goal of RENEW is to provide top caliber real estate services for INVESTORS by INVESTORS.
RACHEL SWANN POTTER, Owner/Principal Broker – Email Me
A native Middle Tennessean, Rachel has been an agent since 2005 but has been involved in real estate much longer. She and her husband, Bob Potter, founded Kudzu Homes (aka Kudzu Real Estate, Inc.) in 2007 after successfully investing in the real estate market for more than five years.
Since devoting their full attention to real estate the Potters have renovated, rehabbed, resold or rented 100's of properties in the Nashville area. They are the parents to two children and make their home in the Mt. Juliet area.
Rachel is a graduate of the University of Tennessee, Knoxville and was a member of the 2006 Leadership Lake Norman (North Carolina) class. She's a member of the Greater Nashville Association of Realtors and the Junior League of Nashville. She holds a real estate broker license in both Tennessee and North Carolina.
BOB POTTER, Owner – Email Me
Bob has been a professional real estate investor in the Nashville market since 1999. Over the years he has built, renovated, sold and managed 100's of homes and still owns a large portfolio of rental properties. In addition to real estate investing, Bob has worked for several Fortune 500 companies in a variety of finance and management positions. He is a graduate from the University of Washington with a Degree in Business and is also a Licensed General Contractor in the State of Tennessee.
BRANDON RUMBLEY, Owner/Affiliate Broker – Email Me
A real estate professional for over 9 years in different capacities, Brandon is uniquely positioned to offer Realtor Services. He has bought and sold over 50 properties as an investor and as a result of this understands how to market properties to get them SOLD! Having lived in the Greater Nashville Area his entire life, he also possesses unparalleled knowledge of the area and current trends in Nashville real estate. He currently resides in Hermitage with his wife, Suzanne, and three children.
JASON DODGE, Owner — Email Me
Jason rented his first property in 2005 and hasn't stopped since. Understanding the value of a good tenant and avoiding bad tenants is his specialty. At Renew, Jason manages all of our rental properties and maintains an extremely low vacancy rate. He now resides in the Mount Juliet area with his wife Joy and their two children.
BRANDON MCDONALD, Owner — Email Me
Brandon McDonald has been a professional real estate investor since 2007. Focusing primarily in design and construction, Brandon creates amazing transformations in his projects. Brandon earned a B.S. in Music Business from Trevecca Nazarene University and spent a short time traveling and performing in the music industry. Discovering opportunity in the Nashville Real Estate market, he set out to build an extensive rental portfolio during the crashing market. He hopes to help Renew Real Estate Services emerge as a front runner in providing quality to buyers, sellers, tenants, and landlords.
KARY MADEWELL, Property Manager — Email Me
Kary is a transplant from Ohio who quickly embraced Nashville as her new home. However, still remains an avid Ohio State Buckeyes fan! With a background in real estate and an inherent attention to detail, she is the perfect fit for our team. She is the go to person in the office for all things rental related. If you come it to see us, most likely Kary's smile is the first thing that will greet you. She is a valued team member who makes us better every day! Also, she really likes it when people bring her TACOS!
ANDREW MCDONALD, Property Manager — Email Me
Andrew is an Alabama native that has made Nashville his home for the past 9 years. After having worked with several high profile real estate groups around town, Andrew brings a wealth of professionalism to the RENEW team. His friendly demeanor and commitment to excellence is part of what helps ensure your properties are always managed to the highest standards. Additionally, Andrew is an Affiliate Broker and is available to provide consultation or assistance in the purchase or sale of an investment property.
Learn more about the company in A Brief History of RENEW